hi,
2 sanctuaire portatifs en tatebanko, l'ancètre japonais
les tatebankos sont des dioramas soit dans la technique des carte à voeux en relief, ou des vrais papercraft tel qu'on les connait aujourd'hui mais avec des perso en silhouettes.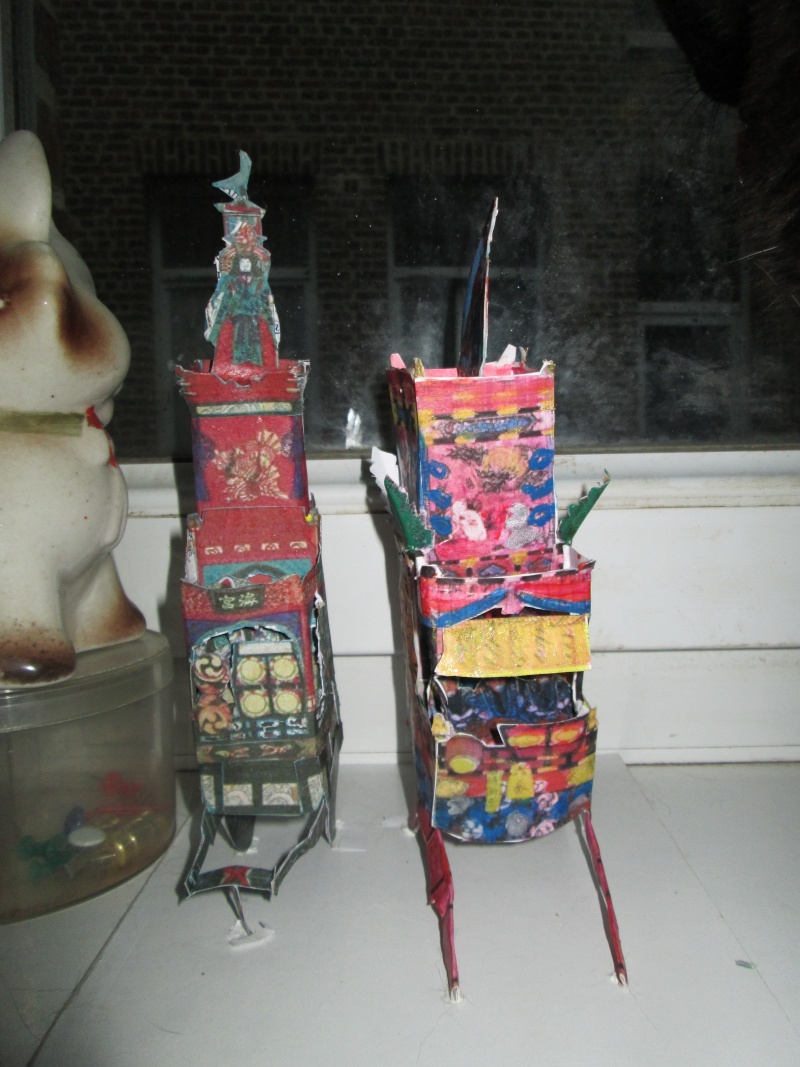 et l'atlantis enfin suspendu mais j'ai pas encore retiré le trop de fil car j'attends que le nylon ai pris sa bonne tension

________________________________
gobotron guardian officer in papercraft.
All could be done will be done.